In this series we take a dive into certain aspects of our platform.
In this post: How an MSP can offer endpoint protection and backups.
Detecting and fighting malware and other cyber attacks is a tough game. How can you easily protect your endpoints?
We teamed up with Acronis to bundle their backup and security solution with our strong S3 storage solution.
We launched this partnership with Acronis during an event on the Nürburgring.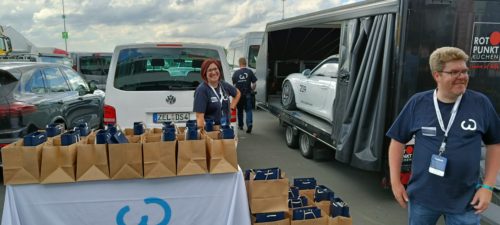 Acronis Cyber Protect Cloud unites backup and next-generation, AI-based anti-malware, antivirus and endpoint protection management in one solution. Integration and automation provide unmatched ease for service providers — reducing complexity while increasing productivity and decreasing operating costs.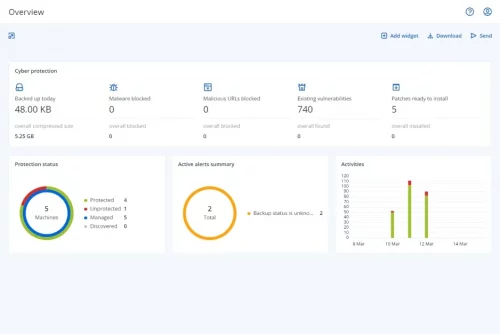 Backupsky.cloud, a new product and brand by whitesky.cloud, runs the Acronis Cyber Protection Infrastructure in multiple data centers combined with the proven S3 storage capability offered by whitesky.cloud. We are currently operational with our own Cyber Infrastructure in the Netherlands, Belgium and Uganda and other locations will follow.
What are the benefits for the MSP?
You basically deal with one company that can offer: a branded cloud for compute and storage, endpoint Cyber protection and backups. 
The public/private cloud and Cyber Protection we offer to MSPs is managed by our trained staff and subject experts.
Which components work together?
We use a few components to make the combination succesful:
endpoint protection and backup for several OSs and applications by using Acronis Cyber Protect cloud and its agents
S3 storage by backupsky.cloud
Cyber Protect Infrastructure run by whitesky.cloud/backupsky.cloud
optional VM protection if you run your VMs on whitesky.cloud as an MSP (VM protection will work on any EU Cloud provider)
What to choose and how to start?
If you want to become a cloud operator yourself, you can start by signing up here by following this link.
If you want to start offering Acronis Cyber Protect you can sign up here.