In this series we take a dive into the more technical aspects of our platforms and how to use them.
In this post: How can you check and increase the cyber fitness of your devices and organisation.
How can you increase the cyber fitness of your devices.
You can increase your Cyber fitness by using the recommendations and tools described in this blogpost.
#CyberFit score is a phrase used by Acronis to indicate your cyber fitness.
Why is Cyber fitness important?
Research by Acronis shows that 7 out of 10 companies are not ready for a cyber attack. This is a scary number but also logical because companies don't have the resources and funding to implement a full security layer.
Some interesting numbers when it comes to cyber attacks:
93% of organizations have been attacked in the past 3 years (IDC report)
63% of SMBs have experienced a data breach in 2019 (ponemon institute)
58% of victimized companies admit they paid a ransom after an attack
How to see your Cyber fitness?
Recently we launched our global partnership with Acronis and that has opened up a few opportunities for getting the right tools in place to determine cyber fitness. 
If you want to see your Cyber fitness (Windows assessment) please visit the following link to request the assessment tool for your #CyberFit score. Below you can see a sample of a CyberFit score.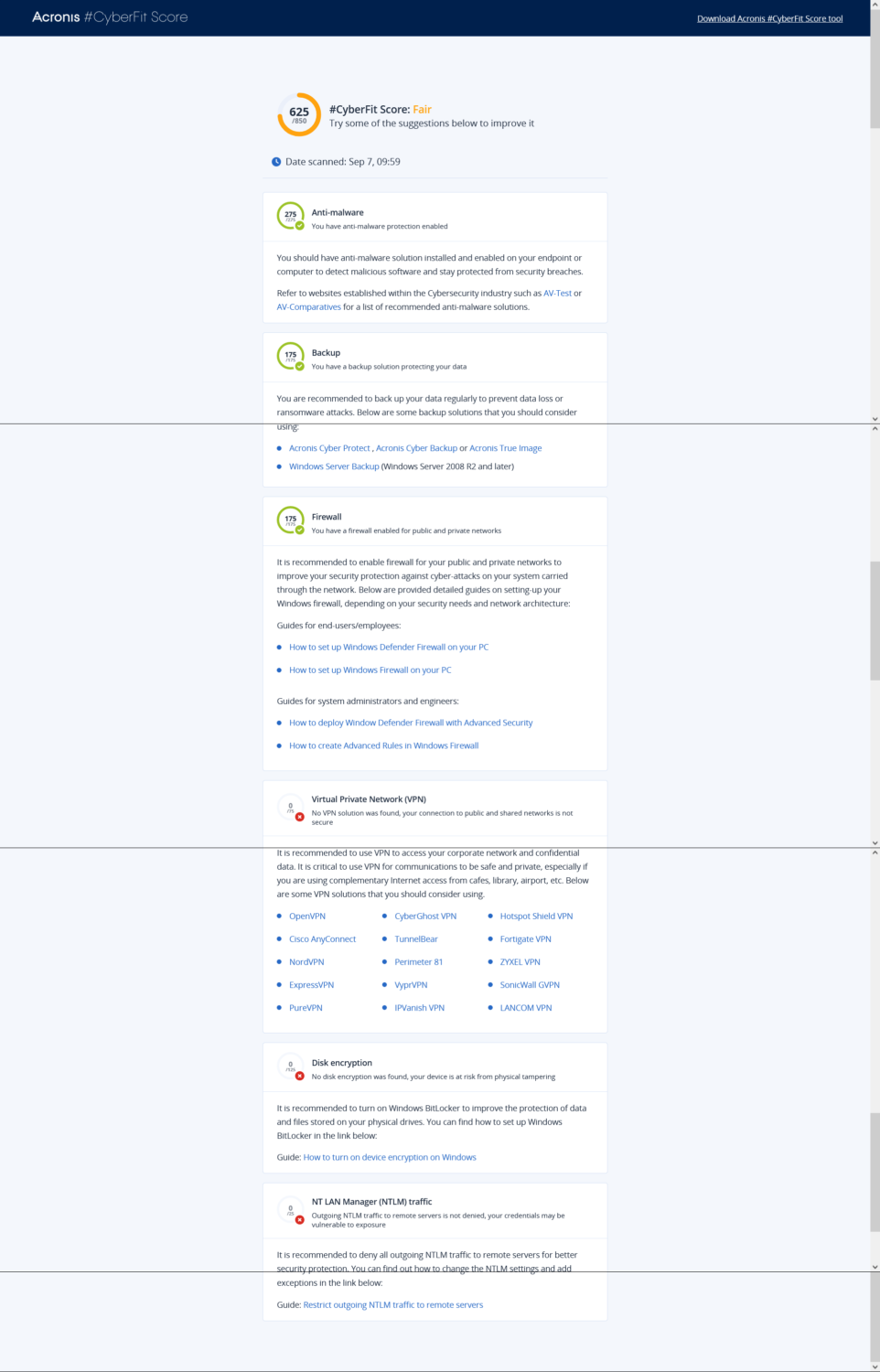 How to increase Cyber fitness for your customers?
The Acronis stand-alone security assessment tool will get you started with checking some standard settings but it won't protect you in realtime.
With the backupsky.cloud solution we offer MSPs Cyber Protection and backups in a flexible per GB model which can be sold to customers.
It's easy to set up and besides the per GB costs there are no running costs for the partner tenant that we create for you.
Interested? Visit backupsky.cloud for more info.