LOCHRISTI / MADRID — Whitesky.cloud, the Belgian white label cloud provider, recently appointed Pablo Moreno as Director of Business Development for Spain, Portugal and Italy. With this recruitment whitesky.cloud, which is part of managed cloud service provider GIG.tech, takes an important step in the internationalisation of its services. The team expansion highlights whitesky.cloud's intention of becoming the benchmark for Virtual Cloud Operators (VCOs) in Southern Europe.
Pablo Moreno has more than 30 years' experience in the technology industry. He has previous management experience in, amongst others, business development, product development, wholesale business between telco operators (interconnection), and Mobile Virtual Operator (MVNO) divisions in companies such as Vodafone, IECISA, Quantum Gap and activeS.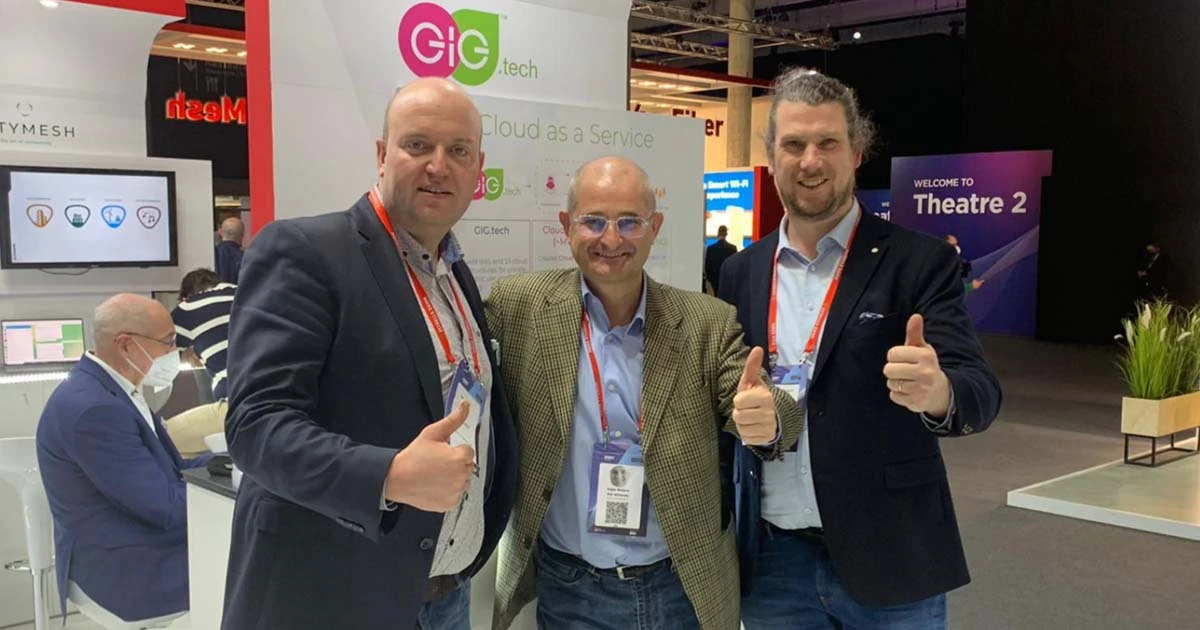 He will be taking on the business development of whitesky.cloud in Spain, Portugal and Italy, developing the most appropriate commercial policies.
'The whitesky.cloud offering is unique and innovative in the cloud market. It allows different types of companies to become cloud service providers through their white label solution,' says Pablo Moreno.
European expansion
Whitesky.cloud is rapidly expanding across Europe. They are currently active in Belgium and the Netherlands and are looking to expand to France in the near future.
The whitesky.cloud hard- and software guarantees reliable data storage at a location of choice. Currently the infrastructure is situated in data centres in Belgium and the Netherlands. More hardware is scheduled to be deployed mid-term in Spain and other countries across Europe.
'The freedom our VCOs have is perhaps the biggest advantage of the whitesky.cloud offering. They can choose on which location their data is stored and remain in full control of it. Thanks to the white label aspect, VCOs can quickly start selling cloud services under their own brand and without prior investments in hard- or software. This allows system integrators, telecommunications operators and service providers to strengthen their position both financially and strategically. '
Pablo stated that "The value that a company like whitesky.cloud brings to the fast growth of VCOs is very important. A relationship that is clearly win-win is proposed, sharing the benefit and accelerating technical and commercial deployments. I have been impressed by the power and reliability of whitesky.cloud's software and infrastructure. The agility, professionalism and energy of the human team is also striking."
Democratising cloud
Pablo's onboarding is another milestone in whitesky.cloud's ambitious development plan to become the benchmark white label cloud provider in Europe.
"I am delighted Pablo has joined our team to accelerate our business development in Southern Europe. His experience with Mobile Virtual Operators (MVNOs), with other wholesale businesses and in general in the field of technological innovation will allow us to support our VCOs in Southern Europe. We're convinced that he'll build strong and long-lasting relationships with new partners.' concludes Jeroen Van Langenhove, Managing Director of whitesky.cloud.
About whitesky.cloud
Whitesky.cloud is a Belgian company offering a white label cloud computing solution to integrators, telecom and service providers. Whitesky.cloud offers a managed white label cloud, which allows channel partners to create their own branded cloud environment quickly, easily and without upfront investments. Thanks to this solution, channel partners can strengthen both their strategic and financial position in the global market. Interested to know more? Contact us!