This article is the translation of our post at ITdaily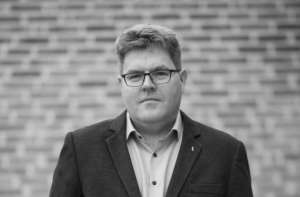 More and more companies are using software, platforms or infrastructure as-a-service where they no longer need to own the hardware and software used. Research performed by Beltug shows that cloud services are gaining a strong position in Belgium. In 2019, 72% of large companies were already using Software-as-a-service (SaaS) solutions, compared to 44% in 2017. Infrastructure-as-a-service (IaaS) is also on the rise. Out of all the companies using IaaS, the vast majority rely on the known dominant US cloud players.
At the same time, more and more service providers are entering the market in Belgium and elsewhere in Europe who build their business model entirely around cloud (Virtual Cloud Operators or VCOs) and do not want to invest in hardware in order to remain highly agile. However, due to the known dominance of the American cloud players, these service providers often continue to be confronted with vendor lock-in, in the sense that they are bound by the strict pricing policy that these US vendors apply.

This results in very limited margins for the involved VCOs and therefore little leeway to develop a sustainable proprietary business model in a highly competitive market. In addition, the major US players are also trying to approach the customers of VCOs directly. In this way, Virtual Cloud Operators are actually relinquishing control over their end customers to them step by step.

If they could make use of European cloud technology that they can offer in an as-a-service model, with more freedom to determine their own conditions without the end customer having to pay a higher price by definition and, moreover, with their own branding, this will benefit both VCOs and their end customers.
Counterbalance by fully managed white label cloud computing
That is exactly what a fully managed white label cloud computing model, based on European technology, responds to. After all, it enables them to quickly and easily become a cloud operator themselves and to offer their customers a fully self-managed cloud environment-as-a-service under their own name. In this way they strengthen their position towards their end customers by also offering them all the benefits such as control over data, local data storage, simple invoicing, etc. And by having insight into the invoicing through an integrated portal, they can manage margins and thus shape their own business.
In addition, this model also allows them to set up their cloud environment without too heavy pre-investments or a full IT team to keep it up and running. In this model, VCOs themselves use a cloud-as-a-service solution from a European cloud technology player to offer a cloud environment as-a-service to its own customers where the hardware is never far away, always within Europe and on a physical location that the end customers can determine themselves. In this way, they can guarantee their end customers that their data will always remain locally and that they retain full control over their own data. At the same time, they also offer their customers a solution to develop an edge strategy to complement their cloud policy.
Too good to be true? You might think so! But a fully self-managed white label cloud computing solution that runs on European cloud technology offers the countless Belgian and European VCOs all the tools and concrete business benefits to simply survive in the long term and strengthen their position in the continuously evolving global cloud market.
This is a submitted contribution by Jeroen Van Langenhove, Managing Director at Whitesky.