Why we put employees in the spotlight?
In a business where a lot is arranged through portals and self-service we aim to put the spotlight on the lovely people that make it possible to offer quality services on top of our Cloud offering. Yes, we pick up the phone when you call us!
What was your most important role/project before whitesky.cloud?
As a sales & marketing assistant for an American medical company, I used to organize medical congresses.
I therefor travelled throughout Europe and got to see many interesting places and meet many interesting people.
Your current role/project
What do you exactly do in this role?
Well let's say I do all administrative tasks from A to Z.
Or iow all HR related things, organization of events, doing the monthly invoicing, making payments and many many more.
How did whitesky.cloud change your thoughts about Cloud and hyperscalers?
Before I started here, I actually had no clue about any of this 😉
Now, I am starting to get the hang of it.
What is the coolest thing you did for whitesky.cloud?
That would be the Porsche sports cup event on the Nürburgring.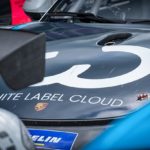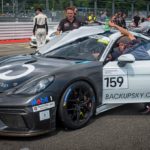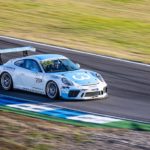 What do you value most working for whitesky?
Open minded people, different cultures and a very versatile job
Where do you foresee Cloud will move to?
I am not sure where Cloud will move to, but I sure do hope that whitesky.cloud keeps moving in the right direction!
How do you preferably spend your free time?
Travelling, reading, watching movies/series and photography.
Anything else you want to add?