Every day we are presented opportunities to be more productive by responding to surprising situations or challenges with equally surprising solutions.
Creating a happier and more productive work environment helps this process but is challenging for any company.
Leaving home, commuting to sit in a cubicle for at least eight hours per day is not always conducive to productivity. Like many forward-thinking companies, whitesky.cloud is not an advocate of this model. Instead we embrace technology with effective processes and procedures while advocating remote work to improve working conditions, that benefit both the company and employees.
Working from remote locations allows us to increase productivity, the office is still there, and used as necessary, but it's no longer the routine. It is just a part of establishing a dynamic, collaborative work environment that enables our team to live and work globally, for their own benefits and that of the company.
Remote, flexible and dynamic working conditions were essential to whitesky.cloud from the outset. The COVID pandemic was in full swing at the start of our journey, our ambition wasn't deterred by the pandemic, we just implemented a working environment that we had always wanted. We asked the necessary questions, concentrating on the type of work we are doing, the skills we need, the culture we want to invest in and put in place the necessary procedures to make it work for us.
We quickly decided remote working would be beneficial, the technology available to us, and the ability to employ experts in the fields was important to us regardless of where they live and this makes it the right fit for us.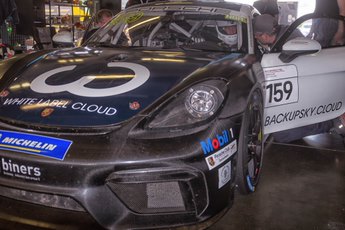 Learning from a team which operates at the edge in motorsports
Once we were up and running and the pandemic was not centre stage, we continued to look for ways to keep both our team and our clients engaged beyond meetings online. We had different teams attending different conferences and expositions, we had meetups and panels in the office and even a delicious dinner and lunch from time to time in our hometown of Lochristi, Belgium.
The next step for us was a formal corporate event that would benefit both ourselves and our clients. We decided to work with Stegmann Motorsport, sponsoring a team for the Porsche Cup. Yes, we chose motor racing, and no, it wasn't entirely because of the VIP access to the Nürburgring.
From an operational perspective, I saw this as allowing our teams to come together planning and executing a project outside of their routine, and an opportunity for us all to learn from another industry. Improving productivity is not simply achieved by adding a new system, process, or application, it can be achieved by changing perspective of how we operate as teams or individuals.
There were significant lessons to us as an organisation from supporting Stegmann Motorsport and watching them work, especially from a teamworking perspective:
Collaboration and communication: The Stegmann Motorsport team works closely together and communicates effectively to achieve success. This is evidently true for us where our team must be able to collaborate and communicate effectively to achieve project goals and seeing the Stegmann team at work under extreme immediate pressure was inspiring to see.
Adaptability and flexibility: Stegmann must be able to adapt and be flexible to respond to changes in the environment, such as weather conditions or technical issues. Our team were able to witness and learn from this approach, as the ability to adapt and be flexible can help teams respond to changing market conditions and customer needs.
Data-driven decision making: Motorsports teams use data to make informed decisions about everything from car setup to strategy on the track. We can benefit from quality metrics, using data to make informed decisions about product development, marketing and other business operations.
Continuous improvement: Motorsports teams are always looking for ways to improve their performance, whether it's through new technologies or refining existing processes. We can learn from this focus on continuous improvement and adopt a similar mindset to stay competitive and drive innovation.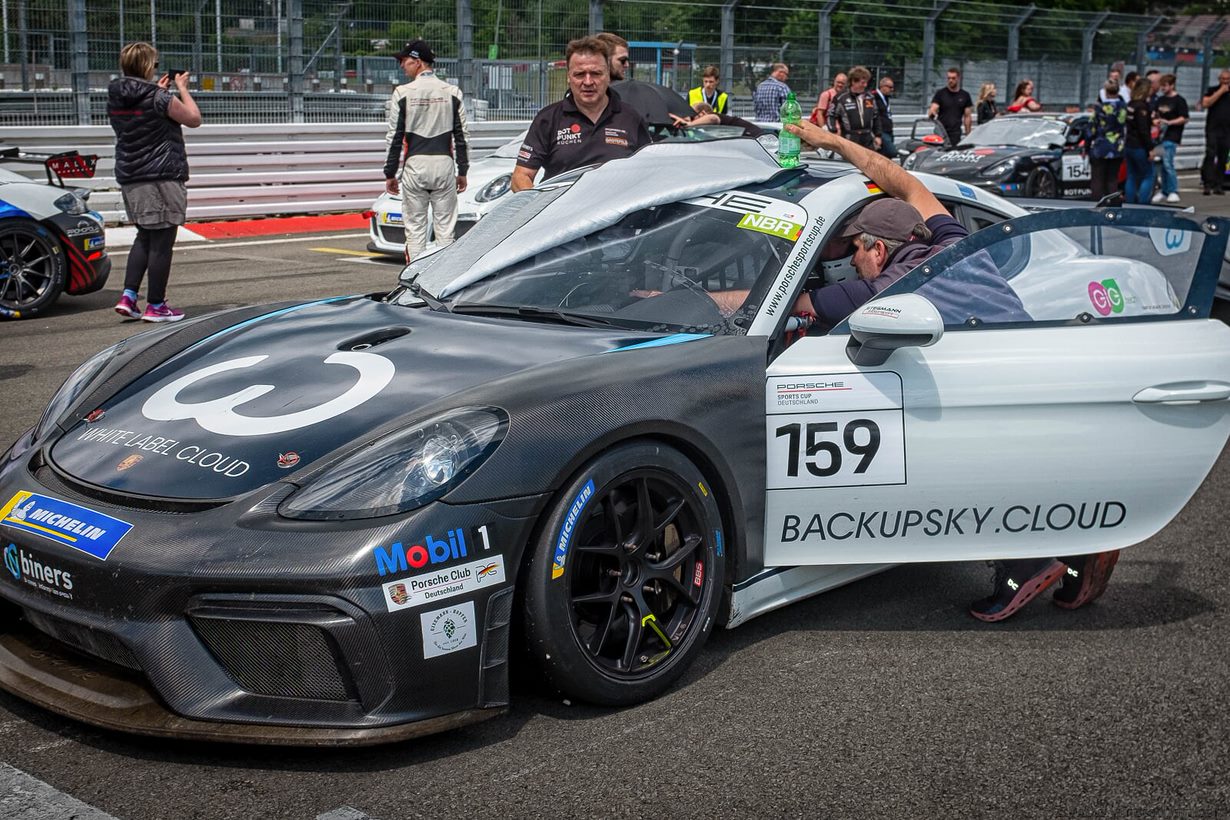 Overall, these important lessons of collaboration, communication, adaptability, data-driven decision making and continuous improvement for achieving success as a team, have had a serious impact, improved teamwork and help us find unique solutions.
We believe we've found the solution to our needs. The needs of the company, our team, and our clients and will continue to take our expertise, lessons from this industry and others to achieve the best for our clients and our staff. Progress never ends and we are looking forward to seeing where it takes us.