In this series of posts, sometimes including video, we put the spotlight on existing and new features.
Feature description (new feature)
When adding new customers to your cloud you want to make sure the address (for billing etc.) is correct. Recently we have introduced address validation.
When entering a new customer the address validation service makes sure that the entered address is validated.
You can start checking this new feature by adding a new customer in below screen which is under Cloud Admin > Customers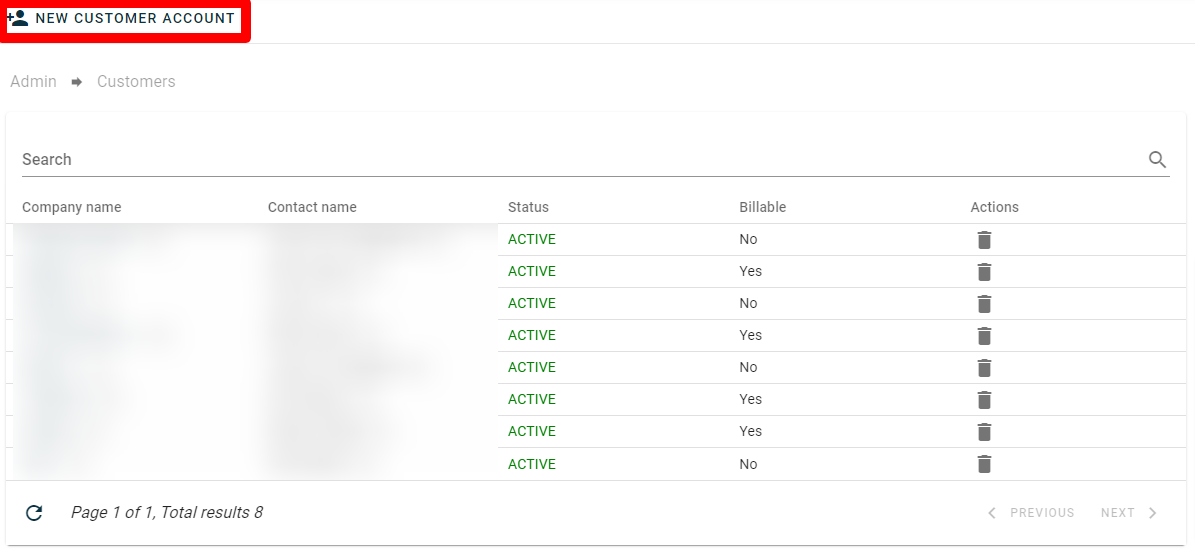 In the overview screen of existing customers you can click the New customer account option. This will bring up the customer screen where you can fillout all details.
When clicking create, the green address validation screen appears.
There are three options on this screen are:
Yes: validate and change
No: don't override the address
Pin location on map: a map will appear to pin a location.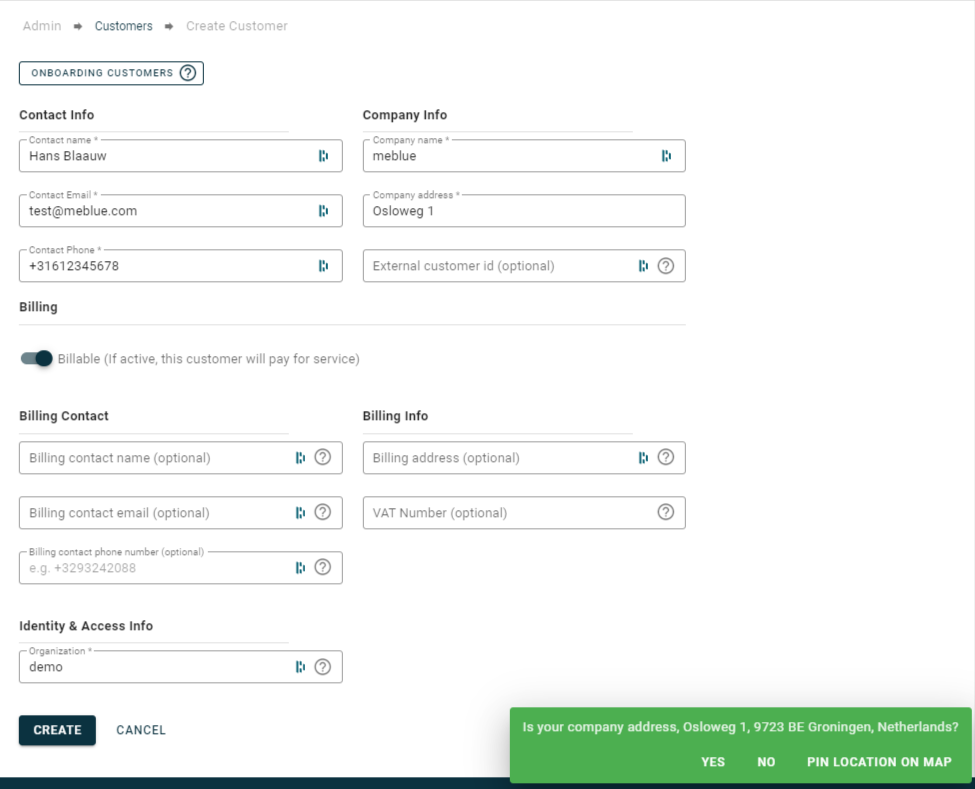 When clicking Pin location on map the following screen will appear.
That's it, please check some of our other feature spotlight posts.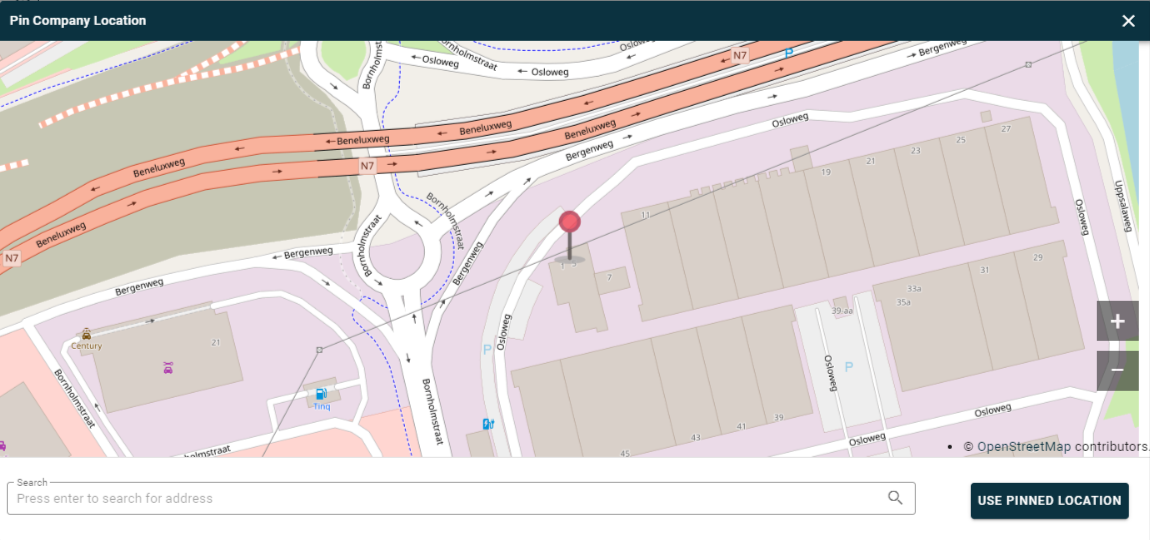 You can use the pinned location or close the screen.