In this series of posts, sometimes including video, we put the spotlight on existing and new features.
Feature description (new feature)
We knew it was annoying, there was no way to do group actions on a VM (Virtual Machine). This is now possible.
Select Cloudspaces in the left navigation and then in the overview screen select a Cloudspace that contains VM's.
When selected the following screen will appear.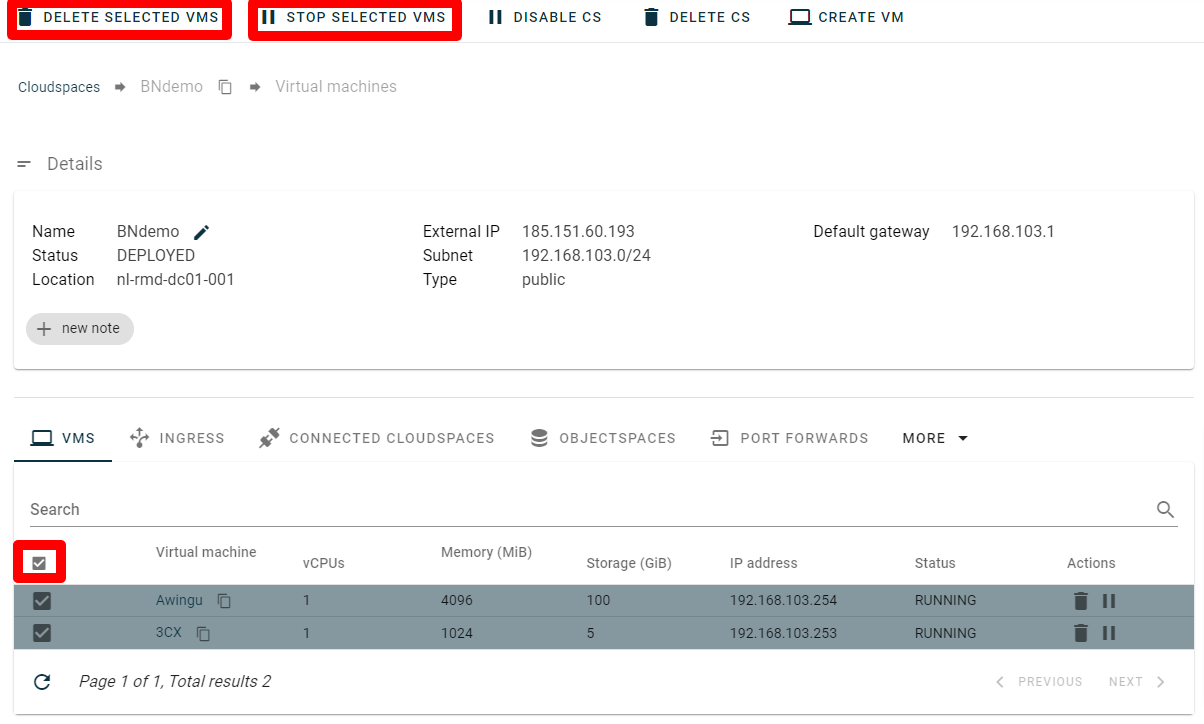 On this screen we have several group options available. The first thing you notice is the checkbox to select all VM's. If you have selected all VM's, in the top bar (marked with a red box) you have the group actions available. Basically you can delete all VM's, stop or start them.
Check the all VM's checkbox and select an action and there you go!
Info
This is a async process, you will be able to leave the page or close the browser. Once the command is started it will be processed in the background.