De "fries on Friday" is elke maand op een door ons gekozen vrijdag van 12:00 tot 14:00 in Lochristi.
Wij betalen de friet en eventueel een pintje om die heerlijke krokante frietjes weg te spoelen.
De locatie van "fries on Friday" is:
Antwerpse Steenweg 19
9080 Lochristi – BE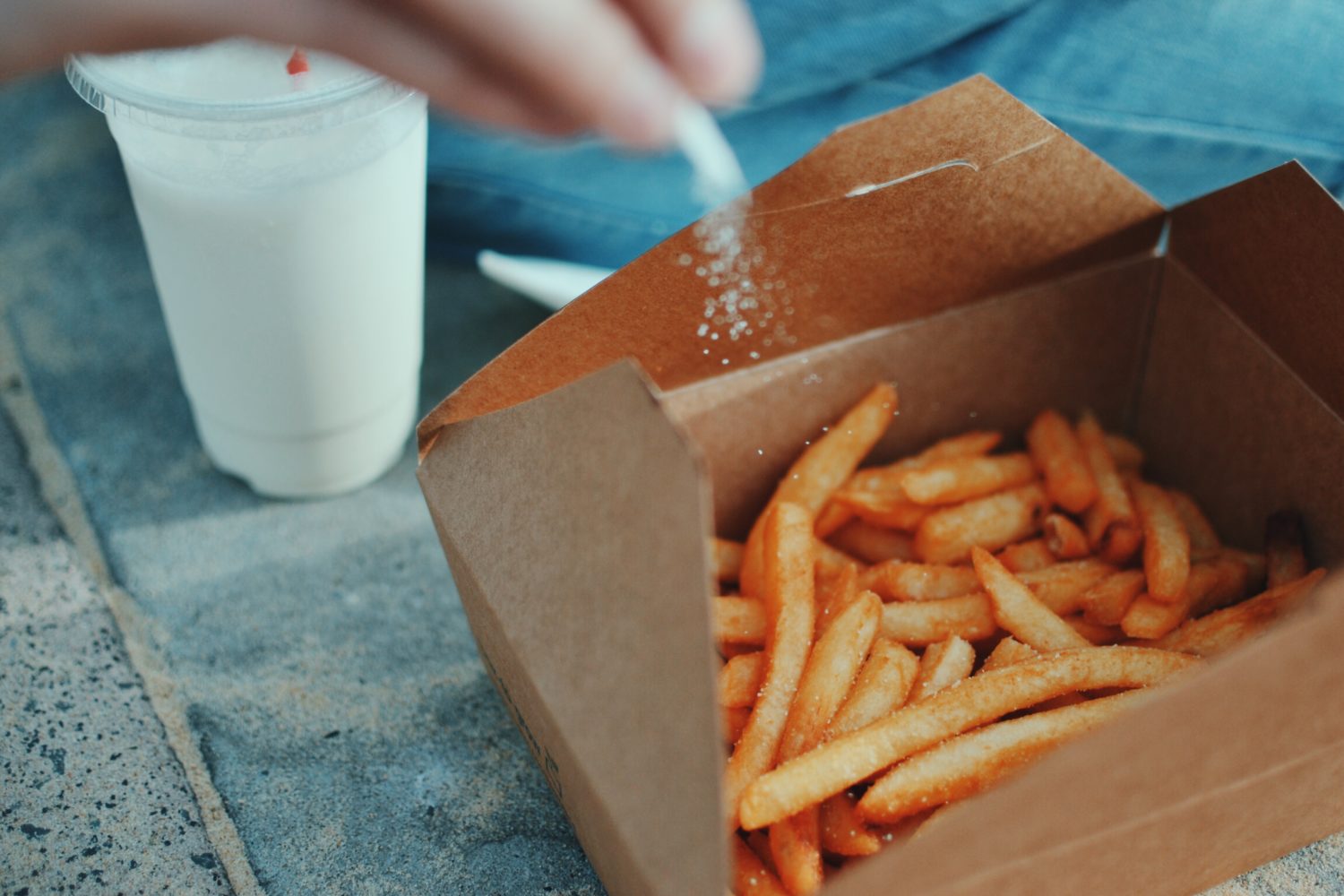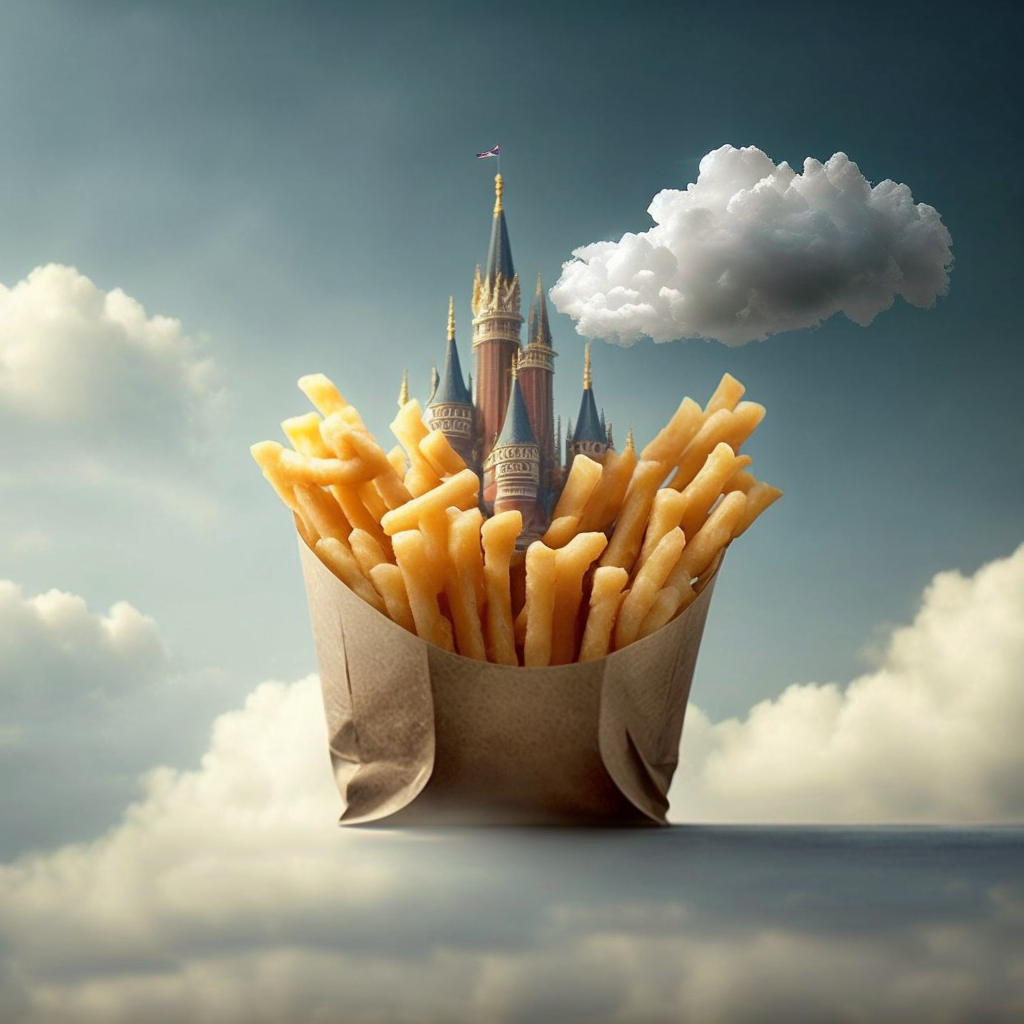 Het leek en lijkt ons leuk bedrijven uit de regio Lochristi (en daarbuiten) gastvrij te ontvangen en te helpen met Cloud vraagstukken tijdens een "fries on Friday" sessie.
We zitten in België en dus is "fries" eenvoudig te verklaren. De Belgische friet is tot ver over de landsgrenzen populair.
Cloud is wat lastiger te verklaren maar whitesky.cloud is een Belgische aanbieder uit Lochristi van private- en public cloud. Ook onze Cloud is tot ver over de landsgrenzen populair.
Wij dachten, 1 + 1 = 2!
In een informele sfeer onder het genot van een frietje (en wellicht pintje) praten we je bij over:
kostenbesparing, breng je hyperscaler factuur mee;
Managed Kubernetes;
hoe je geld kunt verdienen met het verkopen van Cloud;
elk ander onderwerp wat jij inbrengt.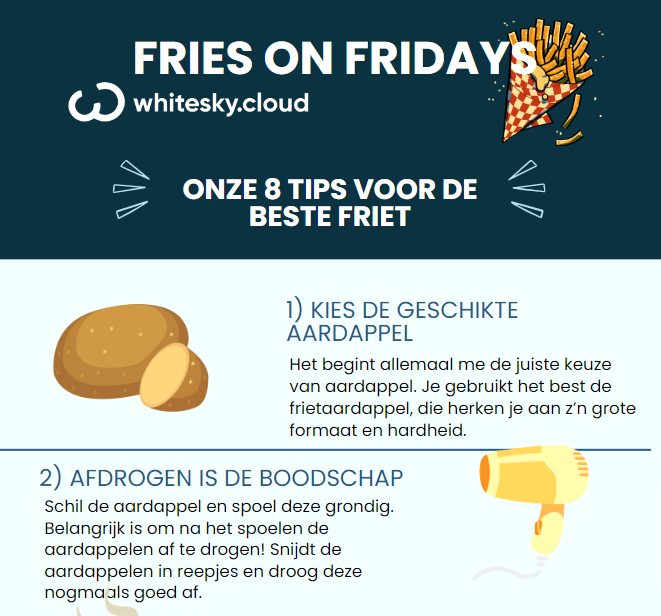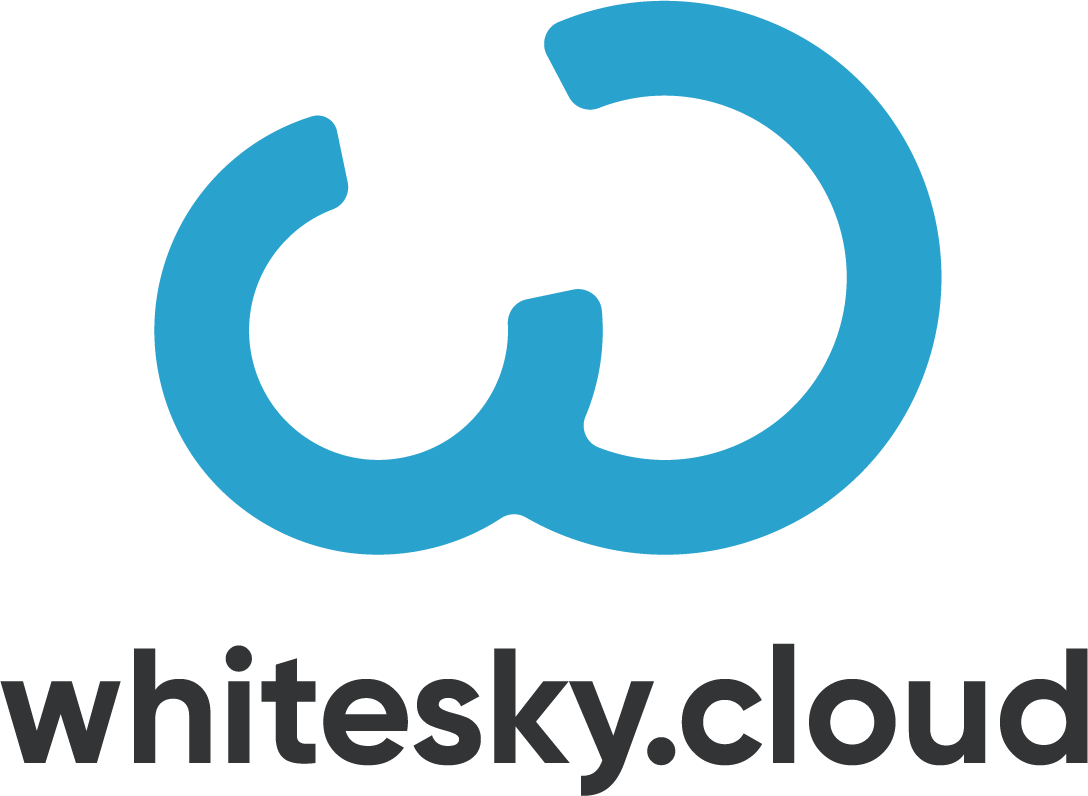 Wij bij whitesky.cloud zijn een groep cloud enthousiastelingen. We zijn gaan zitten en hebben ontworpen wat volgens ons de ontbrekende schakel is in het cloud landschap.
We creëerden een plain vanilla cloud. Veilig, eenvoudig en betaalbaar.
We bouwen een wereldwijde edge cloud. Wij leveren een volledig beheerde cloud met zowel publieke als private modellen. Onze hardware op onze locaties of uw hardware op uw locaties. Van kleine edge configuraties tot volledige racks in datacenters.
Samen met ons een frietje eten en informeel kletsen over Cloud
Laat je gegevens achter zodat we een plekje voor je vrij kunnen houden.