whitesky.cloud, the Belgian company offering white label cloud solutions to integrators, telecom- and service providers, aims to have signed 100 Virtual Cloud Operators by the end of this year. This would be a tenfold increase compared to 2021. Driven by the growing interest of the Belgian and Dutch market in a white label cloud computing as-a-service solution, the company is also planning further European expansion. In order to achieve this, they are continuously investing in the growth of the ten-person team. With this in mind, Iain Statham has joined the company as Operations Manager.
Iain Statham has extensive experience in operational- and security management and business development consultancy for commercial and governmental organisations such as the UN and several energy and security companies. He has a background in computer science and was also trained in the British army. For the past 25 years, Iain has led several international teams while based in the Middle East and Africa. He has now returned to Europe to start this new role. He will mainly focus on business development aimed at new European markets, internal project management and the streamlining of customer communications. "I'm glad to be a part of this ambitious whitesky.cloud team. My experiences have shown me the need for a European cloud provider, I think the GDPR is an important catalyst in this regard. That's why I thought it important to join a European provider, and I am looking forward to implementing the processes and structures needed to support whitesky.cloud's continuous growth. My knowledge and experience in the fields of SLAs and regulations will be a major help during this challenge", Iain says.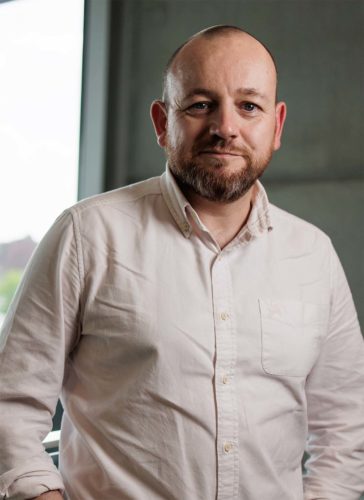 Spreading the word pays off
Whitesky.cloud was introduced to the Belgian and European cloud market in December 2020. The company's main motivation was to democratise cloud and strengthen the position of integrators, telecom- and service providers within the cloud market. "2021 was by no means an easy year to get started. The white label cloud computing as-a-service concept was quite new to both the Belgian and Dutch markets. We spent our whole first year on getting the word out", says Jeroen Van Langenhove, Managing Director whitesky.cloud Belgium. "But it paid off. Particularly our attitude toward our clients is crucial, we think along with them and support them throughout the onboarding process." In the meantime, whitesky.cloud has signed several Belgian and Dutch companies that became Virtual Cloud Operators. Amongst others: Cloudcom, Daemen-ICT, Edgeway.io, Endare, Huijbregts Automatisering and Spike Technology Europe are now part of the whitesky.cloud portfolio.
European ambition
"It's our objective to reach 100 Virtual Cloud Operators by the end of 2022 and to expand our activities further to several European regions, focussing on business hot spots. That way we respond to the growing demand for edge computing and data proximity", continues Jeroen. "In order to facilitate this growth, we are investing heavily in the teams in Belgium and the Netherlands and we've also added a business developer in Spain to our team. Iain brings international leadership experience to the table in combination with broad technological expertise."
In order to speed up the European ambitions and the cloud capacity in the new European regions and cities, whitesky.cloud is planning a new funding round later this year.